Sandblasting or abrasive blasting is the process used to clean and/or etch a surface by means of an abrasive such as sand, bead or shot directed at high velocity against the product or surface.
Abrasive blast cleaning is a very powerful form of heavy duty cleaning.
This technique can be used to remove rust and paint from all sorts of metal surfaces bringing them back to a clean finish, ready to be re-painted.

It's excellent for cleaning industrial machinery, pipes, vehicles, bricks, render, swimming pools, driveways, wooden surfaces and even dust control.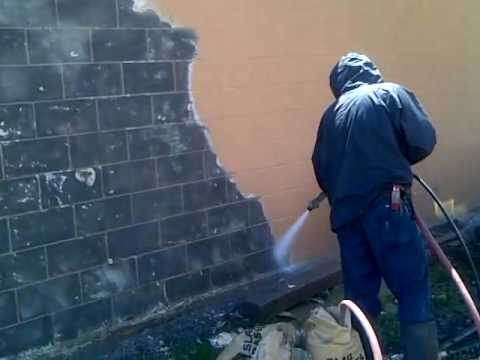 Master Blasting has had years of experience with Sandblasting / Shot Blasting to remove paint from various surfaces. Give us a call today for a free quote.